Working with Us
You care. We care
Our staff are our most important asset and they mean the World to us, so we do everything we can to ensure that working for Unified Care is a rewarding and pleasant experience.
All of the staff at Unified Care work hard to ensure that our nurses and carers feel both supported and understood. We understand that you may not always be available to work and we respect that. Whatever your availability, we will do all that we can to secure shifts that suit you, in locations that are convenient to you.
Unified Care has a vast array of wonderful clients, in many different locations around Australia, so whether you are looking for work within Hospitals, Aged Care, or In-Home and Personal Care, we can find the right environment to suit you.
Unified Care's staff and their families also benefit from our Health Benefits Plan, which entitles them to fantastic discounts on Private Health Insurance, through Bupa.
If you have at least six months' experience working within Australian hospitals or aged care facilities and you are interested in joining our team please click the button below.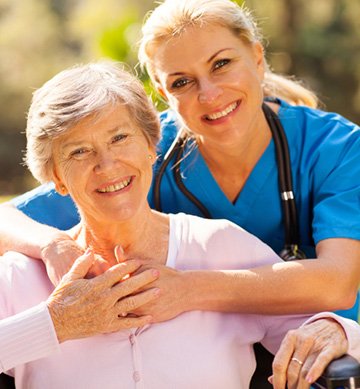 Rewarding Our Staff
At Unified Care we value our staff and all of the hard work that they do.
As a thank you, we operate an Employee Rewards Program and host regular lunches, dinners and other events which allow us to engage closely with our staff and have some fun!
Have a look at some of our team events here.
We want our staff to be the best that they can be, so we offer free, regular Staff training in compulsory updates such as manual handling and First Aid/CPR, as well as access to CPD modules.
Unified Care's staff and their families also benefit from our Staff Health Insurance, which entitles them to fantastic discounts on Private Health Insurance, through Bupa.
Our Clients
Unified Care is a leading provider of high quality casual nurses and care staff to aged care facilities, hospitals and clients needing care in their home, delivering tailored support which meets clients' individual needs.

You care about your residents, which is why Unified Care selects only the best, qualified staff to assist our clients, delivering comprehensive support whilst promoting consistency of care across low care and high care facilities.
Unified Care's team of quality Nurses and Carers provide comprehensive care to patients across public and private hospitals. Our specialised nurses are qualified, experienced and focused on achieving optimal outcomes for patients.
Whether you need home based support, personal care or nursing assistance for yourself or a loved one, Unified Care's team of capable and caring staff can support you with our range of friendly, personalised care services.
Unified Care is definitely my preferred provider when it comes to Agency personnel requirements. Tracey and her amazing allocation staff are extremely friendly and approachable and provide excellent customer service. My roster vacancies are filled in a very timely manner with the least amount of fuss.
The professional and caring leadership filters down through staff to their customers. I have been working for this company and previous owner for 20 years and I have felt supported and special. Recommendations from areas of work in the health industry is that Unified Care have the best and most reliable nurses who are highly skilled and adaptable.
We have been sourcing casual staff from Unified Care for several years and we are always happy with the service we receive. Their ability to fill shifts at short notice is extremely helpful and the staff which they send us are always capable and friendly.